Project kick-off meeting HEcoPerMed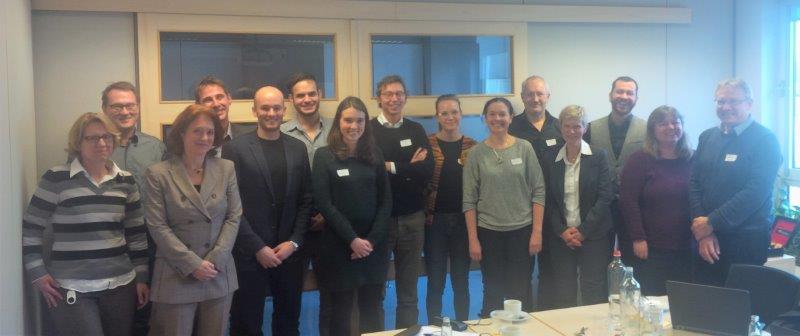 The macro-economic perspective on Personalised Medicine and what it can do for European Health Systems is still an unsolved matter. The HEcoPerMed project is dedicated to this challenge in the context of health economics and policy making. The official kick-off event of this EU Horizon 2020 project took place from 28 to 29 January in Brussels. All partners got together in order to discuss the implementation of the action and to define next steps and public events.
The HEcoPerMed project started on 1st January 2019 under the coordination of AIT Austrian Institute of Technology, Center for Innovation Systems and Policy. Partners also include the AIT Center for Health & Bioresources the German Aerospace Center e.V. (DLR), the Institute for Medical Technology Assessment and the Erasmus University Rotterdam, the Syreon Research Institute, Budapest, and the University of Oxford.